There are some things in life that you simply shouldn't pay for. An example of that includes bank accounts. Consumers can find free checking accounts offered at many smaller banks and even some the nation's largest banking firms.
Checking accounts are used by consumers who wish to store their money in a bank. Unlike savings accounts, though, most checking accounts have no minimum balance requirements and they allow consumers to write checks, withdraw money freely, and use debit cards for instant access to their funds.
While some banking institutions insist on charging for checking accounts (which can cost anywhere from $200 to $300 a year), consumers should have no problem finding complimentary accounts.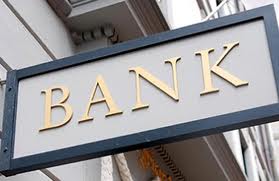 Benefits of Free Bank Accounts
Most checking accounts in the United States are FDIC insured. That means, regardless of whatever financial slump our nation undergoes, each consumer bank account is insured by the federal government for up to $100,000. So long as a checking account has $250,000 or less, consumers can be rest assured that their money is safe in a bank.
Beyond protecting consumers' money, there are some additional key benefits to finding and using a free checking account. While not all of these benefits are found with each free offer, consumers would be wise to shop around until they find a bank willing to satisfy these basic luxuries:
• Free access to bank-specific ATM machines
• Issuance of a free debit card
• At least one free book of checks
• Free online access to banking information
• Free online bill pay and money transfers
• Linked credit card account and checking account
The Disadvantages to Free Bank Accounts
With all that being said, there some disadvantages to free accounts. The most notable downside to free checking is absent or very minimal interest payments.
Banks typically pay consumers with interest payments for storing money in a checking or savings account. However, when consumers opt to use free checking options, many institutions significantly reduce the rate at which they pay interest. In some cases, they waive consumers' interest commissions all together.
Another disadvantage is the typical requirement for consumers to have direct deposit. Not all employers offer direct deposit, so not all consumers can satisfy this requirement.
However, if consumers can see past those minor inconveniences, they may wind up saving a substantial amount of money that it often costs to maintain premium bank accounts.
About:
After writing for two years about the housing market collapse for a widely published real estate journal, Alex Gomory is now serving as a writer and editor for loans.org, a website dedicated to providing the public with informative articles and interest rate comparisons on virtually any type of loan they may be interested in.