One great decision you can take is choosing the right bank for your small business, for loans and your account needs. The choice of bank determines how the business is able to conduct the financial business. The choice of banks can set you free or even limit you; therefore it is essential to choose a bank with the right services. Banks you choose should offer more services than just loans and deposits. They should be able to counsel and give you advice and guidance; they should support your business by offering the right investment services and provide fruitful industry expertise.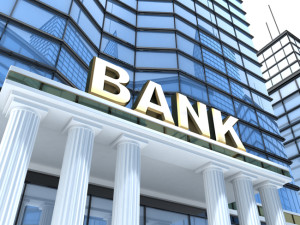 Choose the right banking services for your small business
The bank you choose should offer proper savings account and check facilities with little or no service fees. You should check that the bank does not eat up your value able savings with high service charges. The bank should offer several business check accounts to choose from so that you can select the right account for your business needs. It is also important to choose a bank with the great loan officers who are knowledgeable and can negotiate and discuss with you about your lines of credit and about term loans.
Choose banks that loan money for your small business
A bank is of no good if it is not willing to lend or loan money for your small business. It is advisable that you have good credit history and let them have a look at your good score. Check for the bank officer's opinion on how easy and simple it is to apply for a loan and have it sanctioned or approved for a loan or line of credit. If you find the services of the loan officers to be cautious, look for other banks as you need money for expansion and for working capital requirements.
Look for online banking services
While choosing a bank for your business it is important to check that it offer online banking services. As today life is easier with the services of online banking. Even though you go to banks your needs, you still should be able to check your bank account for the balance anytime you feel. Apart from loan applications and other complex requirements you should be able to make payments and transfers with the services of online banking. Running a small business can keep you busy all day as you have to take the lion's share of responsibilities, so if is very essential to have online banking facilities. Keep in mind that, with your account, you are giving the bank their business; therefore these services should be offered free of cost.
Other services to look for in a bank
Other than online banking the bank should be able to provide the services of online cash management you should be able to send invoices and cut paychecks which is essential for running a small business. Also choose the bank charges a low fee for such services. Check whether the bank has a small business officer or adviser who can offer the proper guidance required for running a small business. While choosing the best bank for your small business you are searching for trust and financial security, so make sure the bank gives such benefits to you.