As per the latest report of the Bureau of Labor Statistics (BLS) that employment for the position of mechanical engineers in United States is likely to grow @ 6% in continuation of 2014 to 2024. According to the experts this average is at par to the US national average. Those who are pursuing for mechanical engineering courses are expected to come across faster prospect as well as growth in engineering services related to contractual services.
As per 2014 BLS report, apart from industries related to aerospace products and spare parts manufacturing units; computer and electronics producers, mechanical engineers will be in high demand for all kinds engineering services, in research and development areas and manufacturing units.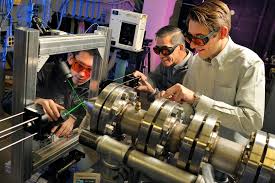 JD Dukes , the prominent recruitment specialist and advisor earned his mechanical degree in 2004 from the Madison Area Technical College in Wisconsin. As per his version that candidates interested to become successful as mechanical engineers in the coming days must keep them up to date with the latest technological changes.
Typically, in order to enter into the profession, they must hold a bachelor's degree in mechanical engineering. Numbers of universities and colleges located in all states offer 5-year engineering courses to candidates enabling them obtain certification in both bachelor's as well as master's degree.
Other than public colleges, there are many private educational establishments that offer mechanical engineering courses based on 5-year and 6-year plans. Nonetheless, those who take enrollment in private colleges must ensure that it has necessary accreditation from the public departments. Both public and private educational bodies offer courses based on classroom as well as practical training sessions and are outfitted with high class faculty members to help students gain adequate knowledge in mechanical engineering.
Most employers ranging from public companies to private manufacturing and engineering enterprises prefer hiring students backed by certification from state accredited engineering courses.
Mechanical engineering is acknowledged as one of the most extended disciplines in engineering. Following holding necessary certification and licenses, mechanical engineers get involved in designing, research and development or manufacturing of tools, machineries, electronics devices and more.
Main Job duties of Mechanical Engineers
Research, design and development or redesigning of mechanical and thermal products or subsystems by means of research materials, analytical reports and computer aided design.
Oversee manufacturing process as well helping in designing high value control panels that are operating devices.
Mechanical engineers remain involved in developing design patterns for products ranging from engineering to shipbuilding and medical devices to domestic devices.
As per opinion of JD Dukes that for candidates pursuing mechanical engineering courses must possess certain qualities to become successful in the domain. These are Creativity, Listening skills, Mechanical skills, Math skills, Problem solving ability and high level of self confidence.
Obtaining licensure is not mandatory to join entry-level placements as mechanical engineers. However, a license PE or Professional Engineering enables them to acquire higher position in maintenance and leadership. A PE is authorized to supervise the works of team, and can get project works from public departments.

None found.