If you have a bad credit or no credit history, then you can be certain that the banks are going to turn down your application for getting a credit card. In such a case, the only possible solution that you are left with is, getting a secured credit card. The difference between a secure credit card and a debit card is that the secure card will add to your credit score, while a debit card doesn't.
Advantages of a secured credit card:
The advantages of these credit cards are as described below:
Processing charges not required:
When you apply for a secured credit card, you do not have to pay for the application fees, and the processing fees.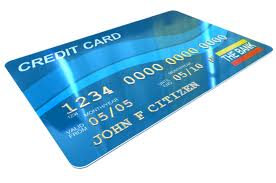 They help in improving the credit score:
When you make timely payments, and do not cross your cash threshold limit, these things get noticed by 3 important credit card agencies. This will gradually help you to build your credit card history.

Credit limit:
Depending upon the amount of money that you have deposited, you can get a credit limit of up to $3,000,

Security deposit:
To activate the secured credit card, you need to make the full deposit to the bank. Then only they approve your loan and send you the card.

Increase in the credit line:
If over a period of time, the credit history improves, then your minimum credit line is increased, without an increase in the security deposit.

Your deposit money is safe:
Even if the bank declares, that it has gone bankrupt; your security deposit will remain safe, because it has been guaranteed by the federal government.

Accepted everywhere:
Another benefit of these cards is that they are accepted in all the   stores, wherever MasterCard is accepted.

No fees for transfer of balance:
When you transfer money from 1 account to another, supposed to your credit card, then they do not charge any fees.
So after discussing the advantages of the secured credit card, you must be thinking to own a card as soon as possible! But wait a minute, before applying anywhere, you should check carefully from where to take the card.