Earning Money by Adding Videos!
Yes you heard it right. You can of course make an easy money online if you have blogs or websites and if you can or want to add some of the exciting videos to your blog that may be otherwise interesting too for your visitors.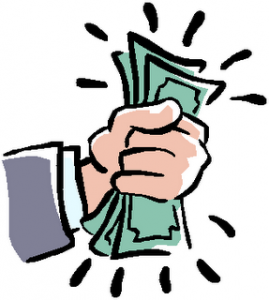 Is Earning Money by adding some of the videos on to my blog possible?
This is the question I also asked when one of my online friends told me about this site which actually makes this possible for each and every one out there and doing blogging.
GoViral is a great site that offers some exciting revenues each time the video placed by you is watched by your targeted visitors. You can just check out the site and see the offer they have to offer for you.
You can just sign up the site free of cost and add your blog. Once your blog gets approved by the go viral team, you can add some codes on your blog and enable the videos.
Each time this video is seen by the targeted visitors you will be awarded revenues.
Using the site is also very easy. After logging in you are given a selection of videos that you can add to your website, now when a video is played you get paid each time it gets played, so really simple there then.
Before you add a video on to your website you can see from the selections available which countries are paying for the video, so if you are getting most of your traffic from the UK you may wish to select a video that is paying for plays from the UK, but each video will show you in the campaigns section which countries are paying. All this allows you to filter out those that may not be targeting your desired country on your blog.
Once you have selected your video to add to your blog you are given the options of what size, color and the code to place on your website, then it's just a case of copy and paste, it's really that simple, so adding videos to your blog couldn't be easier.
You can also know the information of about how much you would be paid each time your video is seen. In the section where you choose the video there is a section letting you know what the Pay per View for targeted countries, this is how much you will be getting paid when people play the video from your website.
According to the website you can be paid via PayPal or Bank Transfer, I know most will probably go for the PayPal option and payment is when your account balance gets to €50, which seems to be the norm these days on a lot of sites.
Keep in mind that do not over add the videos here and there on your blogs as it can make your visitors sick and may possibly force them to leave your page. But on the whole GoViral does look good and it's one site that I am recommending to those of you that are looking for another avenue to earn from.
If you have any further questions or would just like to know more than check out their user manual…