United States citizens are required to file Income Tax Returns with the Internal Revenue Service (IRS) or get in touch with local or state tax collection agencies to submit in detail the entire spectrum of information pertaining to calculation of income tax. The returns are to be filled up in forms as stipulated by the IRS or any relevant tax collection authority.
The Internal Revenue Code classifies the returns as tax returns or information return, although the former can encompass both the definitions in the broader sense. The information customarily supplied pertains to tax liabilities, financial information for tax computation and determining payments liable to be taxed.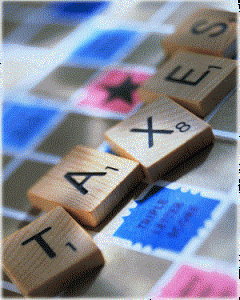 Income Tax Returns never imply return of withheld tax by the government authorities, but always signify documents like Form 1040 to be submitted to the IRS. Information returns conventionally gauge the amount of tax liabilities by providing for transmission of information related to incomes, receipts and other monetary transactions having a bearing on tax computation.
Form No. 1099 and W-2 have been designed to collect information regarding the income handed out by employer or any payer to the taxpayer. The employer is bound by law to directly file return information with IRS pertaining to the income paid. The copy is also marled to the payee. IRS employs such procedures to guarantee the authenticity of the income reported by taxpayers.
The various forms available in the context of filing income tax returns in USA are Form 1040 and 1040A for individuals to submit the return, and Form 1040EZ for exclusive filing by single or joint submitters with no one depending on them.
Form 1041is for filing income tax returns by trusts and estates, Form 1065 relates to submission of returns for income generating from partnership income, and Form 1099 and W-2 are for filing information. Form 1120 and 1120S are for filing returns by Corporations and S Corporations.
US taxpayers can have any errors corrected by filing an amended return with the IRS to take care of faults that might have crept in inadvertently during submitting an earlier income tax return. Taxpayers should refrain from filing an amendment in the event of any mathematical errors as IRS authorities will do the needful to have such errors corrected on their own.
Form 1040X is to be used by individuals to file amended income tax returns with IRS. IRS has helpdesks to address the problems of taxpayers who seek professional help in the process of filing the returns.