Debt collection is the collection of delinquent debt amount from the debtor. Whatever may be your economic climate, effective debt collection techniques are essential to increase your cash flow.
You should know how to collect the past dues from your customers effectively. In order to survive your business, you should master debt collection techniques. It is very important to improve your business cash flow and mitigate the bad debt crisis.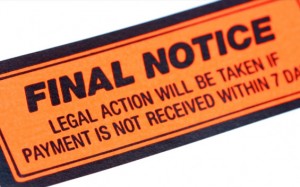 Let's see the top three debt collection techniques.
Do it yourself:
Changing your payment terms help you to recover dues easily. You should be clear in all your invoices and provided quotes about the terms of payment. It is wise to have payment terms 14 days or 21 days. By this way, an unpaid account becomes delinquent within a month.
First send a reminder notice to the customer if an account becomes delinquent. Your letter should be gentle yet effective and should encourage the customer to the bill. Sending written correspondence is vital as it is a record of your attempt to recover your dues.
Then comes follow up calls. Under FDCPA debtors are afforded with certain protection. So, be careful in your communication and choice of words. Ensure to follow the laws and guidelines.
Sending a pre collection letter:
Most of the business firms don't want to deal directly with the clients. So, they approach collection agency. These collection agencies accepting a nominal fee from the clients send notice to the defaulter asking to pay up.
Another advantage of sending a notice through a collection agency is that it implies you have hired a professional help to collect the dues. This enhances your chance of collecting the debts.
Hiring a collection agency:
This is the best way to recover dues. Employing various methods, these collection agencies recover dues from errant customer. To collect debt, collection calls and follow up calls are essential. Handling these calls in a calm, professional manner plays vital role.
Skip tracing helps to find a debtor who has absconded either intentionally or unintentionally. If the collection agency that you have hired does not have the authority to conduct business where it is located, it forwards to another collection agency.
Collection agencies are professionals and know the rules and regulations. They are expertise in debt recovery and so are able to recover any delinquent payments easily.
Looking for Quotes from collection agencies, get it best at Debt collection services