The billing system of a business can be simply done with a pen and ledger or with more sophistication using a computer or software program which is designed to manage the entire process of calculating charges, sending out statements and auditing. Apart from the changes that technology has made, the main concept of billing hasn't changed. A service provider, user and a free application that binds their relationship are still involved. Let us find out where billing starts and where it would end.
The Initial Point of Billing
Billing initially starts with people who can be your clients, customers or suppliers. Your personnel would create a profile for each person as part of the company's billing system. Your staff will collect personal information such as names, billing address and the terms of fees under the company's condition. If there is a third party involved, all information taken from that party is also secured. Some of the customers often asked businesses to directly bill them while others would place charges on their credit cards.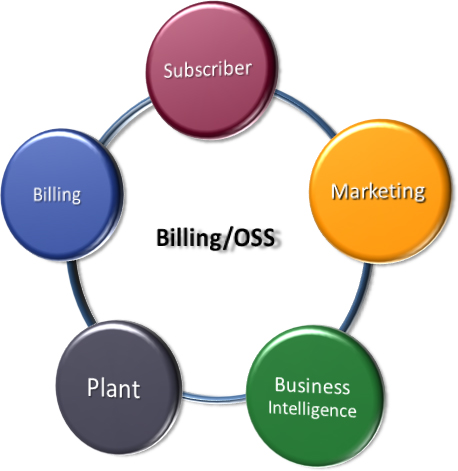 Data Encoding and Verification Of Information
Any information given by the client or customer is encoded into the billing solutions software program or entered manually into a ledger. When a credit card and insurance company is involve, verification on the credit score and insurance coverage is conducted to ensure credibility of the owner. This can be done online or by phone. The personnel that handle your business accounting may be accessing sensitive information about the customers such as their credit scores which will be used to create a complete document of their billing as most of them may want to pay off things by installment.
Coding the Accounts of the Clients
Regardless of whether your business involves with a single billing service or deals with multiple services like consultation, materials, lab fees and others, it necessary to set up a coding system that will categorize each services and products while tracking your finances. Codes have a double duty in your billing system; it will separate the charges you've set for each products or services while monitoring how time, cost and resources were spent.
Issuing Billing Statements of Clients
There are many ways in which you can set up the date of your billing. Some companies provide a specific date every month to issue a costumer's bill while others do it another way depending on the agreement with the other party. The most effective and convenient way of doing this job is through computers. Your electronic billing system can organize and sort every client by service name or date. The cash flow of a company may be better served by issuing the billing statement within the day a task was accomplished.
Tracking the Invoice of Customers
It is important for every company to track the due dates of their customers. This can be effectively done by coordinating a payment reminder attached with the amount of past due fees using your electronic billing system. Your staff can create a hot file that features the lists of due dates which will prompt automatic calls to customers reminding them of their due dates.
When checking nonpayment issues, you can handle the collection on your own instead of using an outside source. Usually self auditing can catch more billing system irregularities. Most of the retail billing solutions also provides a customer support platform which is necessary for the business. If you want to maintain a good customer relationship make sure you have the right billing platform that would cater customer needs while ensuring that the cash flow of the company will not be affected.
Author bio:
Martin is an expert in business management and software solutions. He has been working for a company that offers billing solution. In fact, his blogs about this topic have been among the most popularly read online.