ICO, blockchain, and cryptocurrency are not the new terms anymore for investors all around the world. In fact, due to gaining popularity and benefits offered, more and more new cryptocurrencies are now emerging in the global markets which provide users the opportunity to invest in them and to gain maximum profits.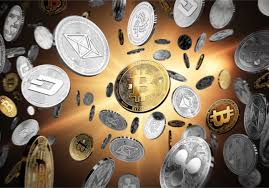 Investing or trading in ICO is becoming very lucrative due to its easy accessibility online. Online you can buy and sell cryptocurrencies at normal cash value at special exchanges. However, you need a wallet to use them.
An online wallet for the cryptocurrency is a particular software program where you can store, send, and receive bitcoins. Three types of wallets are generally available – software wallets, web wallets, and mobile wallets.
Software wallets: This type of wallet is installed on the user's computer and it provides users with absolute control over the wallet.
Web wallets: It is placed on the World Wide Web, which means they are a type of cloud storage.
Mobile wallets: It is installed on your tablet or smartphone and allows you to use bitcoin for day-to-day transactions in supermarkets and shops by scanning a quick response code.
Why You Should Consider Investing In ICO?
Although popular cryptocurrencies such as Bitcoin, Ethereum, Litecoin, and many others are successfully traded, it is a matter of consideration about whether to invest in ICOs.
Initial Coin Offerings or ICOs are becoming a rage these days. No wonder, if done right it can help you make big money. But if you are not lucky enough you may lose all your money and can go bankrupt.
It is therefore very important to learn all the basics before making your best ICO investment. Investing in the best cryptocurrencies and ICOs actually comes with a whole lot of risks and you should invest in them after careful research about the start-up projects and the benefits it offers.
Although investors from all over the world invest in these ICOs, you cannot invest your hard-earned money blindly in the hope to become a millionaire overnight. To answer the question in simple language, it is not at all a good idea to invest money in all ICOs you come across.
Rather you can look around at websites that can help you know about the most valuable ICOs. Here you can research and find reviews on various ICOs (both current and upcoming). Based on their rankings or ratings you can choose the best that suits your trading style.
Make sure that if you choose to trade, you should choose the best trading platform that can help you most. XTRgate (check XTRgate review here) is one of the most reliable ones that you can check out.
Experts in the field suggest that when you are investing in ICO or cryptocurrency you should only invest the amount which you can afford to lose. This way you do not repent for the loss you make. It's best to take time to research the project or business before you actually invest in them.