Going through an accident which caused you injury involves a lot of hassles – you miss out your work, and consequently the wage; you might need to make some significant changes in your daily lifestyle; and you have to pay all those medical bills.
In a situation like this, it becomes almost impossible for you to get a fair compensation on your own from the company or individual at fault. So, hiring a personal injury attorney might be a wise decision for you. What you need to do in order to achieve the best possible results is choose the right attorney. Here are some essential factors that you should consider before hiring an injury attorney.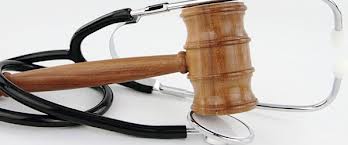 1) Experience
Find out for how many years he has been functioning as an injury lawyer. A lawyer who is much experienced in dealing with personal injury cases will be able to help you with the best strategies. If he has appeared for varied types of cases, he will be more familiar to the different aspects that can arise.
2) Reference
Though you might gather a potential list of lawyers by doing research online, try to get the job done by someone whom your friends or family have referred. It's really sensible to spend your money after someone who is known to provide reliable services. If you are not so lucky to get a lawyer who is known to some of your acquaintances, make sure you ask for a list of past clients from the lawyers whom you have primarily selected. Contact two or three of them and check out if they received satisfactory services from the attorney.
3) Location
Try to hire a lawyer who is based in your locality. This is important as a local attorney will be able to come and meet you (if you request him to do so) and work on your case on a more personal level. If you would hire attorneys who are not from your locality, they won't be able to meet you physically and you would have to depend on telephonic conversations or communication via emails. If you get a chance to meet your attorney personally, you can discuss the prospects of your case in detail and ask him what his strategies will be. Moreover, this also serves to be a very important trick to check out if the attorney is a scam one.
4) Cost
Like every other matter, you must fix a budget for this issue as well. There are attorneys who are willing to work for contingency fees. This means they don't charge you anything unless you win the case. But not all lawyers offer this. So, if you can't afford much and yet hiring the professional services is an absolute necessity for you, consider the personal injury lawyers in California, who provide cost-effective as well as quality services.
Author's Bio: Sam Payn is a popular blogger. He has a flair for writing on law, finance, and insurance and has been writing on these for the last ten years.