Trading the forex market is simpler now. All you need is an internet connection and device and you can trade the trillion-dollar forex market.
However, with so many choices to select, it is important to know where to begin and how to commence trading. Here is a step by step trading guide to know about forex trading in detail.
Before you begin trading in the forex market, you should own the right setup for you.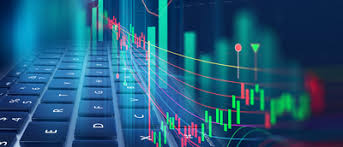 The aim is not just to find the right trading tools but to also know how and when you execute your tools and strategies. Some of the things you will need to learn trading are:
Broker
Whether you want to buy Euro or USD, you need to find someone who has it. There is a platform that will connect you to the other buyers and sellers in the forex market.
You can purchase and sell the forex market within seconds with the help of your broker.
Trading and charting platform
It will help you know the price chart of the currency you are trading and give you the order ticket to place and handle your trades. Often the charting platform and broker are different. MetaTrader is one platform where you can have your charting and brokerage at the same place.
Sites like uBanker trading platform are also the most reliable and you can trade here in a variety of different assets like stocks, forex, cryptocurrency, etc.
How to learn to trade?
Before you learn forex trading, you should focus on the major elements given below:
What timeframe will you choose to trade?
Are you a full-time trader or a part-time trader? Will you trade all 5 days in the week or you will have a routine.
Having a routine will save you from getting exhausted in the long run. It is important to know which time frame you want to trade-in.
A lot of beginners' trade at random hours and then select their favorable time frames.
If you don't have a purpose in the market, then you may end up making a mistake.
The major trading sessions are:
Asian session (10 pm to 5 am GMT)
US session (1pm to 9pm GMT)
European session (6 am to 5 pm GMT)
There are 9 major timeframes to focus on, 1 minute, 5 minutes, 15 minutes, 30 minutes, 1 hour, and 4 hours, daily, weekly, and monthly.
Which tools you will pick for your trade?
When you are buying or selling a currency, you should use fundamental analysis or technical analysis or a mix of both.
Technical analysis is the study of charts and indicators. It helps you to find out about trends and turning points of the forex market.
Fundamental analysis is the study of the economical work and the change in the trends and new turning points.
As a fundamental trader, you should be skilled in economics and have plenty of economic calendars for your support.
What are your risk management techniques for exiting a trade?
Opening a trade isn't tough, anyone can do it. However, place profitable trades are tough and need training, practice, and skills.
It is important to learn how can you minimize risk, maximize profits, and minimize losses.