Traveling often takes one from the readily available alternatives in terms of the daily and emergency consumables. Prudent measures are always available in which one's well-being may secured and losses which may arise from the emergence of any unfortunate eventuality, controlled. One of the most ideal measures to adopt is taking a travel insurance cover. This not only ensures that one's interests are covered but also prevents further expenses if the event insured against unfolds. Some of the unforeseeable misfortunes which one is covered from include: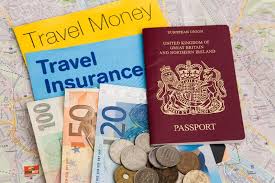 Loss of luggage:
This is among the most significant misfortunes which may befall any traveler. The probability of this happening is often considered to be high and this makes it vital for any traveler to be insured against such a loss. Sometimes, loss of luggage translates into a pricey affair with travelers loosing valuable items such as jewelry, electronics and valuable information through incidents such as:
– Theft and burglary: This may happen while in transit or from the accommodation units.
– Fire outbreak: This may affect storage facilities in the airport, transport media or any other place where the luggage could have been kept.
– Natural calamities: Typhoons, floods and earthquakes are some of the natural events which may also cause loss of luggage.
Flight delay or cancellation:
There is very little that one can do when a flight is delayed or cancelled since sometimes the only option available is to wait until normalcy returns. This comes with a heavy price for the travelers who had planned schedules and substantial losses may be realized in case of a situation whereby:
– A sales deal gets cancelled.
– A crucial decision making sitting is not attended to.
– Authorization signature is not embedded in time to approve a certain vital operation.
Medical emergency:
The importance of being covered against medical emergency while traveling stretches to insuring one against the doctor's charges, hospital admittance fees and pharmacy expenses in buying the prescriptions. Addressing matters of health remains one of the key elements of a traveling insurance as this helps to:
– Ensure that the traveling budget is not affected.
– Give the traveler access to quality healthcare while away from home.
– Ensure that immediate medical response is administered to the traveler.
In order to ensure that an insurance cover is efficient and chances of being inconvenienced are slim, a policy holder may put in place measures on how to vet the service provider. These include:
Verification on cover acceptability:
Any traveling insurance cover should be designed to be:
– Acceptable in the countries which the traveler frequents or is visiting.
– Compatible with the widely accepted processing systems.
Customer service:
An unfortunate eventuality is bound to happen anytime thus a credible service provider should install a customer care contact line which should be operational round the clock. This comes in handy when a traveler may need to:
– Confirm on certain information.
– Make a contact during an emergency.
Credibility:
A policy holder should carry out an in-depth review of the service provider in order to ascertain:
– The past beneficiaries of the policy.
– The time taken before processing of a claim is concluded.
In conclusion, it's of essence to have the information whether a visa is required when traveling or Esta approval will be applicable. It's easier to acquire the latter since it's applied three days before traveling and the charges are friendlier. It is important to make an esta renewal before or upon its expiry which is after two years by submitting a fresh application or apply for a visa if the stay is to be extended for a period longer than two years.