When it comes to financing private mortgages take the cake! Just about anyone can get one, if they're willing to give up some of their valuable equity. You'll want to work with a Canada mortgage broker, a financial advisor, or someone who understands the shady world of personal finance.
Never go it alone – you just never know what you're going to find, and you don't a chance losing all of your money and your home. Here were going to talk about private mortgages, the upsides, the downsides and everything in between, so let's get started.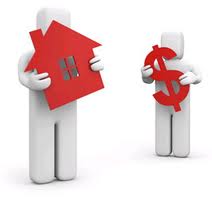 Private Mortgages Are like Conventional Mortgages
Private mortgages are just like conventional mortgages, the only thing that's different is who's lending you money. Private mortgages can come from just about anywhere – your grandma, a lending house, anyone that isn't a conventional lender could be a private lender. You'll still have to pay your loan every month, you'll still have interest added onto your mortgage, everything's the same just the lenders are different.
You Can Still Get a Great Rate
If you've had trouble in the past trying to get conventional financing, a private lender could help you – but you work on your credit. If you don't know where you are in your credit, you can get a free report – just Google "free Canada credit report". You'll build is your credit score when you get your free report, but you'll have a better idea of where you are and what you need to work on. You can pay to know your credit score, so think about signing up for one of those free monthly trials to Experian or Trans Union's credit tracking services.
Only Work with Reputable Lenders
If you know where you are with your credit, and you can afford a mortgage, it's time to find a reputable lender that's going to help you out. Private lenders can be very sketchy – this is where you should work with the Canada mortgage broker or another mortgage professional that can help you understand the scope of your options. The last thing you want to do is over pay; after all, the outset of your loan is the best time to get the cheapest rate.
You're going to want to pay close attention to interest rates, mortgage terms, and penalties. While something could be cheap and affordable now, it can easily become more and more expensive later. Knowing is half the battle after all, right?
Is It Right for You?
You're going to first need to figure out for really have to get a private mortgage – just because you have iffy credit doesn't mean you won't be able to get a conventional mortgage. You might be super surprised at the great deals you can get! Working with a mortgage broker or other mortgage professional will help you understand all of your options are when it comes to a private mortgage. Do your research, and under similar you really are with your finances.
Erin Thompson is a mortgage broker and financial blogger for Homebase Mortgages.  HBM is a Toronto mortgage broker that provides home mortgages, mortgages for the self-employed, home equity loans and lines of credit, debt consolidation, private mortgage lending and second mortgages. You can visit our private mortgage page at http://www.homebasemortgages.ca/private-mortgages/