Virtual assistance, a trend in today's employment industry, is now a huge asset to many entrepreneurs and individuals. From shopping, checking emails, booking flights, website development, IT services, graphic design, bookkeeping, legal assistance- you name it and you will find a VA (virtual assistant) to do it for you.
They are very useful in providing professional services to businesses as well as individuals and there is no other obligation than to pay them for the hours worked. Some VAs are paid hourly rates, while some are paid on a weekly, bi-weekly or monthly interval.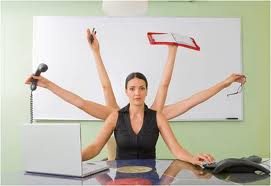 Availing of virtual assistance can have its ups and downs as it can be challenging to find the right VA for your needs.
One great way to find a VA to match your requirements is to hire a VA service company. It's a one-stop-shop for VAs of varying specialties where one is assigned to your account or business according to your requirements.
Through a single point of contact, you will be matched to a VA or several VAs to suit your needs. You can avail of different specialties under one roof.
The downside to this is if there is a problem with a single team member, it can have a devastating effect on your business.
Websites that specialize in contract workers can be a great source of talent. Such sites have a huge list of contract workers to choose from, whether you need administrative, technical, creative assistance or even a good bookkeeping service for your business.
When talking specifically about the accounting or bookkeeping service, although a VA cannot take place of a professional service like Charlotte Bookkeeping Services they can easily lower your workload significantly.
So, unless you run a big business or an organization you may take the help of VAs to perform your task in a much affordable way.
The expertise of freelance VAs now runs the gamut so you will definitely find someone whose skills and professional background suit your needs.
Depending on your budget and the amount of workload you need to delegate, you can hire a VA or several from the above options.
Most VAs have already had several years of experience in the workforce before becoming online assistants. They possess a huge knowledge of the job they offer, but you also need to be careful in selecting them.
Vetting a VA can be daunting, but necessary. Firstly, you need to check their references, their work backgrounds, feedbacks from previous clients, etc.
You need to ensure that you can entrust your business to your VA as she will be handling most of the routine tasks for you. It also means that you need someone you can trust to handle passwords to certain accounts in your company. This area is crucial before hiring a VA.
Therefore, do not jump headfirst into hiring a VA for administration support. Consider your needs first and how much control you are willing to entrust to a VA.
Moreover, your budget and needs must come first when you hire a VA, but keep in mind that with hiring a VA, you get what you pay for. Hiring a VA can be a rewarding investment with the right person.