Selling your Products, Content, Websites, Etc. is yet another way by which numerous amount of people are making big money online. You can create your own products and sell them earning bigger profits by branding them.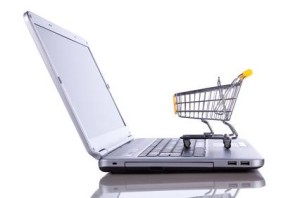 Or else you can also make websites, create contents and articles, create website templates, create e-books, etc. and sell them online. One of the best parts about doing this is that you can typically just create the product once and sell it over and over again without any extra work other than marketing.
That's a lot less work and hassle than creating and selling a product offline where you have to keep inventory, package, ship, and all that other stuff.
Information products such as E-books and web magazines are in great demand for the knowledge. They are relatively easy to create and you can sell them easily at your own rates. You can also start a membership site, create website templates, blog themes, sell photos you take, sell PLR article, and much more.
There are many different products or services you can create and sell that can be great ways to make money online. You can also sell your work like crafts, photography, videos, and articles, to make good money.
You might earn a few dollars for your content, plus passive income from your work after wards as these articles are provided in bulk quantities.
Selling your article is like a sort of freelancing work. This can be completely home based job where you can work it at your home comfort. There are many sites that will assist you in finding freelance work, and some of these jobs can become full-time job positions.
There are also good websites for administrative professionals, writers, translators and more. People willing to pay may include website owners, bloggers, internet marketers, developers, companies, and just regular people who need various things done for them and are willing to pay someone to do it.
If you can grab the opportunity may be you will be hired for a life time getting you a huge income life after.