You could search for a moneylender in Singapore by checking with the relevant regulatory bodies, through recommendations, by reading independent reviews and posts in discussion forums, and by checking with consumer protection agencies, the local Chamber of Commerce, and trade organizations. Once you have identified potential moneylenders, there are several factors that you should consider factors that you should consider if you are to get the best, among them longevity in the business, licensing, and interest rates.
If you are looking for a moneylender in Singapore, you should know where to look and what to look for.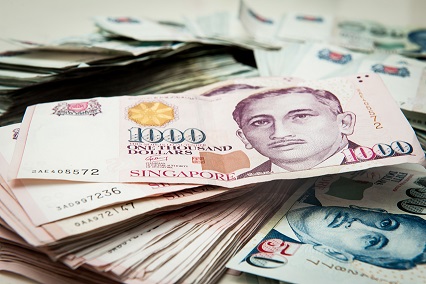 The government licenses moneylenders in Singapore and you should, therefore, begin your search with the relevant regulatory bodies. Get the License Number and use it to countercheck with IPTO Singapore to determine if indeed the company has been accredited. Going for a licensed moneylender is a smart move because the money lender will have been vetted by the regulatory body and will have found to be fit to offer the service. Licensed money lenders are less likely to engage in fraudulent and unscrupulous activities since they are easy to track down.
If you want the best money lender in Singapore, another good source of information is recommendations from a friend, a relative, a colleague, or anybody else you know who had taken a loan from a money lender. You could do your search by checking with consumer protection agencies, trade organizations, and the local Chamber of Commerce because these bodies have blacklists of moneylenders who are neither credible nor reliable. Read posts in discussion forums and read independent reviews for an overview of what people are saying about different money lenders that are on your radar.
When searching for a money lender, consider the types of loans offered vis-à-vis what you are looking for. These could be personal loans, business loans, emergency loans, housing loans, payday loans, or foreigner loans.
The money lender should have competitive interest rates. Ensure that there are no hidden costs by going through the fine print of the agreement carefully. You only expect such fees as early redemption fee, feature cancellation charge, step up interest rate, due date adjustment fee, statement retrieval fee, non-GIRO admin fee, unsuccessful GIRO fee, bounced cheque fee, late payment admin fee, and late payment interest.
Consider the time it takes for the loan to be approved. A good money lender will approve loans within 24 hours. The team at the company should protect your privacy by not divulging your information to 3rd parties. The team should have the necessary training and experience. Go for a company that has been around for several years as this shows that it is credible and reliable.
The money lender should have a strong online presence for convenient and cheap loan application or it should allow for application over the phone. The only time you need to visit the company's premises is to sign the documents.
A good money lender is one who gives you the loan without collateral/security. Guarantors are required in some instances, but you should be able to get a normal loan without one. All that should be required is proof of your salary. The money lender should also not pay too much attention to your credit and he should not use your credit to determine the interest you will pay.
The moneylender should allow for some flexibility since you might get an emergency that makes it difficult for you to meet your repayment obligations.