The GBP/USD currency pair is climbing gradually in the direction of the 1.2050 critical resistance. The asset was able to extend the bullish bias in its favor from Thursday. 
It's Been Great for Bulls Lately
Bulls were able to step beyond the 1.2020 high reached on Thursday. It was a comfortable move in spite of the ongoing political faceoff. 
Following many resignations from Boris Johnson's cabinet, political events became unstable. Lack of confidence in the Boris Johnson government caused Ministers to resign from the government. This has led to the resignation of the Prime Minister himself.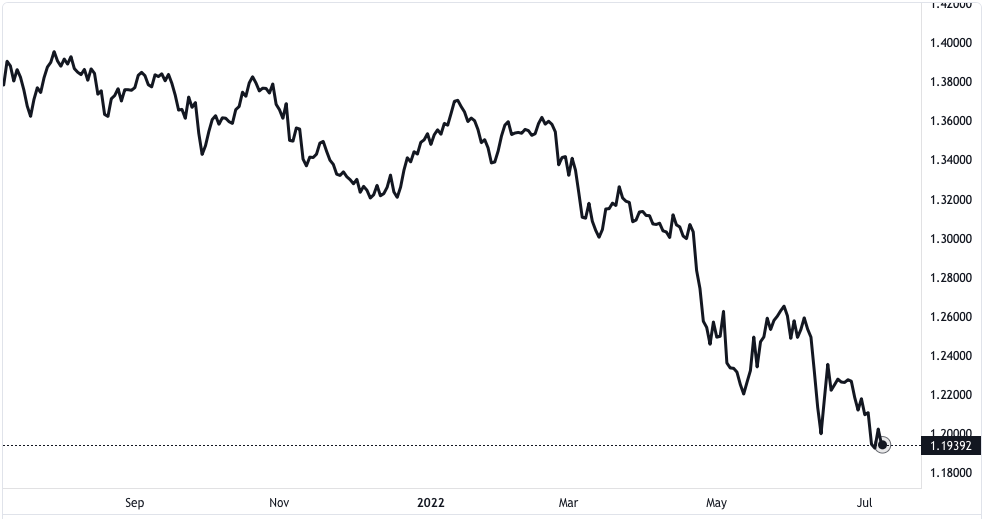 GBP/USD price chart. Source TradingView
Boris Johnson is to remain in office pending the appointment of a new Prime Minister.
In the United States, the US Dollar index is showing a bit of weakness. This came after it posted a new high of 19 years at 107.26. it was the outcome of Wednesday's trading activities.
The Dollar index is losing its power because traders are discounting the Federal Reserve's rate increase. The Federal Reserve is set to increase interest rates by 75 basis points again. There are also lower expectations from the coming US Non-farm Payrolls.
Going by estimated figures, 270,000 jobs have been created in the US economy in June. This came short of the 390,000 jobs created in May. It is possible that the jobless stat stabilizes at 3.6%.
This development might force the Fed to go for another huge interest rate increase. It will, however, proceed with caution. Extreme tightening might result cause loose strings in the labor market.
Stocks Still Stand Firm
The Pound had reclaimed the 1.2000 level the previous day as Johnson announced his resignation. The pair then pushed further on the back of an easier US Dollar. US stocks were positive for the most part of the day.
The US stocks, nevertheless, reflected the dominant fear of recession. The US Treasury rose while the Dollar itself pulled back from a two-year high level. It consequently served as a tailwind for the pair.
The Chief Economist of the BOE said would prefer a rapid interest rate. Huw Pill said this will be effective in fighting high inflation before it gets entrenched. Another member of the BOE MPC also made a case for a faster rate increase.
The economic docket in the US published the Jobless reports for the July 2 weekend. The numbers were turned in high than was expected. The labor market remains quite moderate.
The US balance of trade reduced the deficits to -$85.5 billion from -$86.7 billion. It was boosted by an increase in exports.